IAR and CAPSE jontly presented China Travel Awards in China Aviation Summit
China Travel Awards are jointly presented by IAR and CAPSE in the World Aviation Festival China Aviation Summit. This was the first time that IAR and CAPSE presented an international award in an international aviation conference.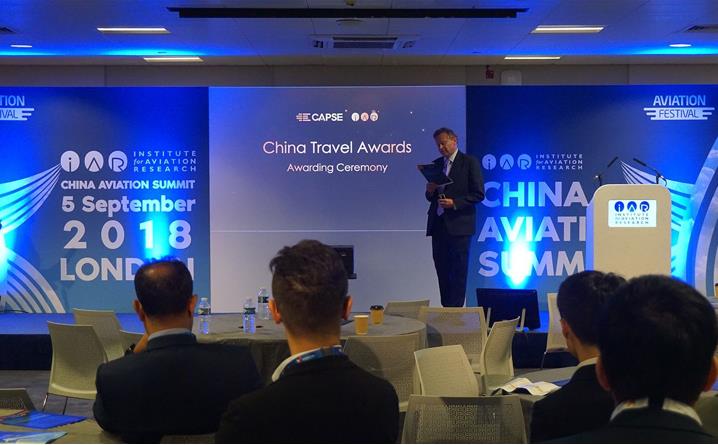 China Travel Award was evalued based on the collected data of the onboard service airilnes provided from the view of passengers, to commend the satisfing service international airlines offered to Chinese travellers. Sample of China Travel Awards covered 5428 routes, 334 airlines, 778 airports. The whole process of evaluation was finished by experts from IAR and CAPSE to make sure the objectiveness, fairness and justice.
The China Award consisted of two awards - Best Onboard Catering and Best Inflight Entertainment, and was selected from the airlines flying routes from China to North America, Europe, Australia, South Asia and North Asia.

Best Onboard Catering
1) China - North America Routes: Hainan Airlines
2) China - Europe Routes: China Southern
3) China - Australia Routes: Xiamen Airlines
4) China - Southeast Asia Routes: Singapore Airlines
5) China - Northeast Asia Routes: All Nippon Airways

Best Inflight Entertainment
1) China - North America Routes: Cathay Pacific Airways
2) China - Europe Routes: Emirates Airlines
3) China - Australia Routes:

Cathay Pacific Airways
4) China - Southeast Asia Routes: Singapore Airlines
5) China - Northeast Asia Routes: Japan Airlines