3rd China-Europe Aviation Summit was organised in Beijing on 21st Nov
2019 China-Europe Aviation Summit was successfully organised in Beijing on 21st November. This is the third time that Insititute of Aviation Research (IAR) and CAAC NEWS jointly organised this summit. The theme of the summit was Winning through Co-operation, which encouraged attendees to share thoughts and gain insights.
More than 200 Chinese and internatioanl representatives from ailines, airports, OTAs, governments, universities and other aviation related organisations attended the summit.
The summit mainly discussed four topics that all industry concerned most about China civil aviation:
1) Beijing Daxing Airport – Game Changer for China's Inter-continental Aviation Market?
2) Air Service Development between China and Europe
3) Airport Connectivity and Regional Development
4) Towards an Integrated travel eco-system in the China-Europe market
Representatives from Air China, China Southern, China Eastern and foreign airports, airlines, tourism department shared their thinking about these theme and had group discussion with each other.
The China-Europe Aviation Summit also attracted companies to develop their business by this oppotunity. During the summit, Amsterdan Schipol Airport had a private business conference with Chinese airline representatives to negotiate futher cooperation; HNA Group also had a private conference with European airport representatives to see if there would be potential for new route opening.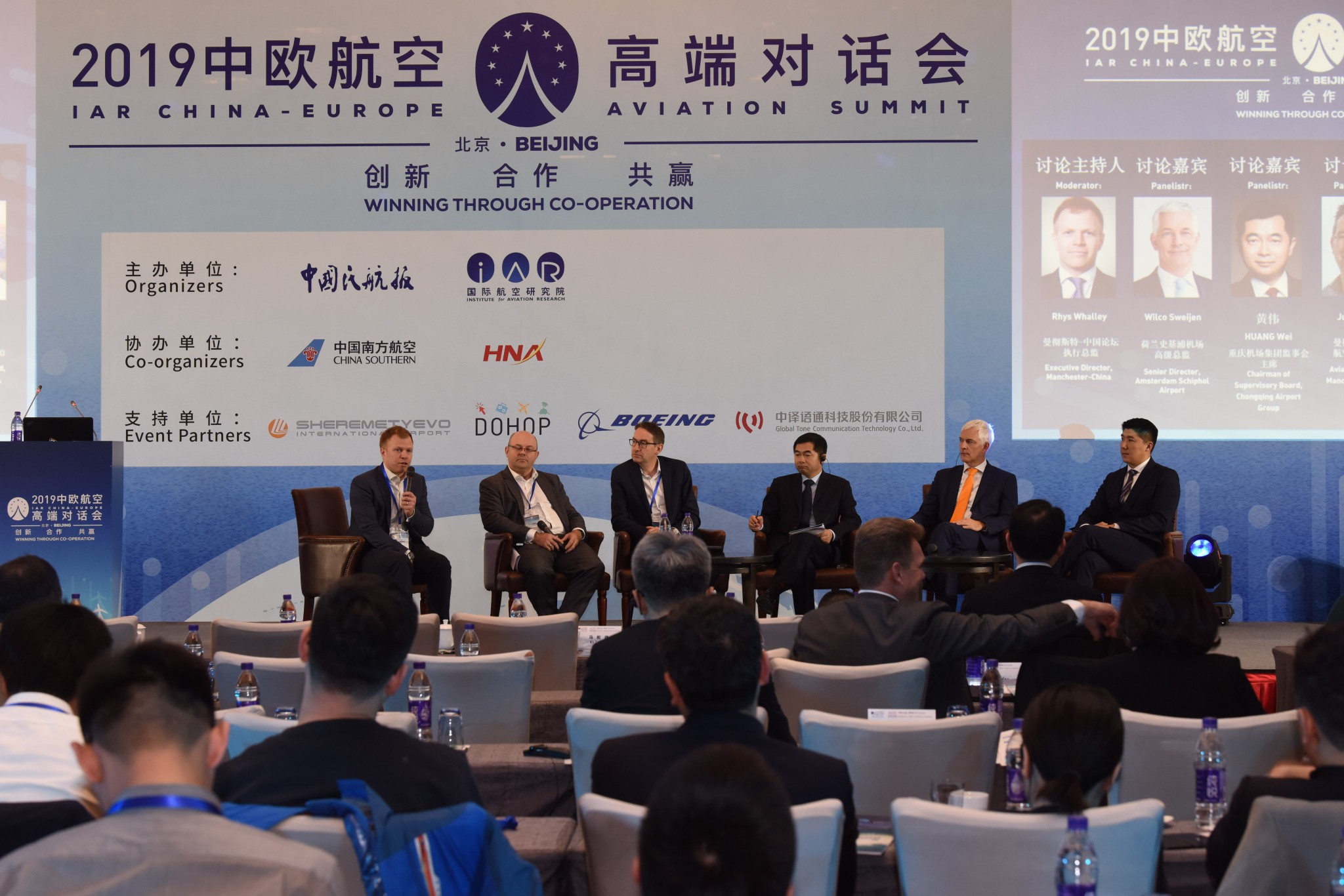 China and Europe has been close commercial partner for many years, which also brings the boom of the aviation market. With these year's developing, aviation makert between China and Europe has become the biggest long-haul aviation market of China. The taffic volume between China and Europe has reached over 15 million person-time in 2018, 10.4% up compared with the year before. China-Europe market is still hot this year, the number of passenger is more then 10.8 million,

which means 7.8% year-on-year growth,

from January to August.
China-Europe Aviation Summit now has become an important platform for Chinese and European civil aviation to learn and talk on the issues of route opening, investment, policy making and business model innovation.