2018 CHINA AVIATION SUMMIT
The World Avaition Festival China Aviation Summit is the first Global Chinese aviation theme summit in the industry so far. It is co-organised by World Aviation Festival and the Institute for Aviation Research (IAR), as a vital part of the World Aviation Festival, China Aviation Summit aims to present China Aviation globally and builds a dialogue platform for Chinese and foreign aviation indusry.
IAR first held China Summit in the World Aviation Festival in 2018. The summit was sucessfully held and the World Aviation Festival Organisation Committee invited IAR to continue the summit in 2019.

The World Aviation Festival is held every September in London, and has been growing year on year since 2003. Due to the global investment in airline and airport passenger technology over the last 5 years the Festival has quadrupled in size, bringing in all types of global airlines, airports and industry tech providers. Now it's one of the world's largest aviation shows.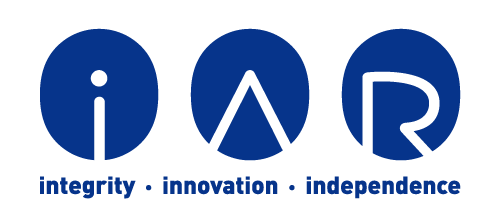 Institute of Aviation Research (IAR) – a UK based independent & non-profit think tank dedicated to aviation research with a particular focus on China.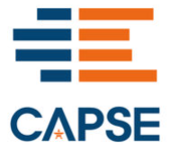 CAPSE, short for Civil Avaition Passenger Service Evaluation, was founded in 2012, works as a third-party civial aviation service evaluation insititute. CAPSE focuses on the data consultaion and service solution, aiming to listen to the passengers and prompt service value.
Major issues and trends facing the airline industry in China
What are the key regulatory framework of aviation policy in China?
How does the aviation policy affect the strategy and development of major Chinese airlines and airports?
How do consumer trends, economic growth and government policy in China impact the Chinese aviation market and how is it likely to impact future trends?



LEI Zheng, President, Institute for Aviation Research
Challenges and opportunities for low-cost carriers in the Greater China marke
t
What are the major challenges faced by LCCs in the Greater China region?
What are the main opportunities?
What will be the biggest changes for LCCs in China in the next 5 years and why?
Jonathan Hutt, Commercial Director, Hong Kong Express
Gaining competitiveness in the Chinese low-cost market – the case of Lucky Air
Given constraints at major airports in China and lack of secondary airports, what strategies have been used by Lucky Air to gain market share?
How does Lucky Air view aviation market development in China in the next few years?
Is there a future for low-cost long haul in the Chinese market?
Mingqiong Chen, Marketing Director, Lukcy Air
Pioneering next generation journeys
The aviation industry has witnessed a number of major "disruptions" over the past 40 years which have fundamentally changed the nature of the industry
We are currently going through what is likely to be the biggest disruption in aviation history, driven by technology
In order to succeed, airports and airlines need to work much closer together to understand and service the needs of the modern customer
A number of initiatives will be presented on how London Stansted airport is working to understand and service customer needs through technology
In addition, the presentation will focus on how airports and airlines can work together to create airport hosted virtual interline alliances, bypassing the traditional interline model, and creating connectivity and sales opportunities between both full service and low cost airlines, facilitated by London Stansted airport
Panel discussion: Facilitated passenger self-connectivity: is it the way forward for airlines to improve load factor and gain profitability in the Chinese market?
How could full service airlines and low-cost carriers cooperate together using new technology platforms, giving agility and flexibility in connecting networks and increasing load factors?
How do we effectively move passengers & bags, whilst maintaining cost effective operations, IT solutions and general production costs?
How could win-win airline-airline partnerships be created and facilitated by airports?
What are the major obstacles for facilitated passenger self-connectivity?
Is airport facilitated passenger self-connection a particularly useful strategy for foreign airlines gaining traffic in a market where they are not able to find a traditional interlining partner?
Jonathan Hutt, Commercial Director, Hong Kong Express
Zhihang Chi, VP & General Manager, North America, Air China
Guy Stephenson, Chief Commercial Officer, Gatwick Airport
Keynote address: The development of low-cost carriers in the Middlewest region of China
What are the implications of the aviation and tourism market for LCCs' strategies in the Chinese market?
What are the challenges and opportunities for China West Air given the market characteristics of the Middlewest region of China?
What are the key success factors behind China West Air's efficient operations?
Rocky Wang, Chief Marketing Officer, China West Air
Zhihang Chi, VP & General Manager, North America, Air China
How Chinese airlines can supercharge their big data strategy to boost profits?
Technology provides airlines with a treasure trove of data, and Chinese airlines have access to some of the best passenger data in the world.
Discover how Chinese airlines have recognised the opportunity and are using big data to increase margin, revenue and profits.
An online travel platform for the airline industry
What is unique about Alibaba's online travel platform?
How does the online travel platform create value for airlines?
How could the online travel platform enhance passenger travel experience?
Jerry Hu, VP, Alibaba Group
Reshaping airline distribution channels through digital technology
How could an airline pursue ancillary revenue growth while retaining cost discipline?
What patterns are emerging in online booking?
How could airlines develop a personalised product/service to engage with travellers?
Aidan Brogan, CEO, Datalex
Panel discussion: Developing an integrated digital platform to engage with travellers on their end-to-end journey
What role is mobile playing now and what potential is there moving forward?
What are the current status of applications of Big Data and Artificial Intelligence in the Chinese airline industry?
Which channels are reshaping travel distribution in China?
How does social media affect Chinese consumers' traveller behaviour?
What are the major trends shifting towards more comprehensive travel apps in the Chinese market?
How could airlines and IT companies driving business growth through partnership?
WANG Zheng, CEO, HNA HiApp
Jerry Hu, VP, Alibaba Group
Aidan Brogan, CEO, Datalex
Jointly Presented by CAPSE and IAR
China Travel Awards are jointly presented by IAR and CAPSE in the World Aviation Festival China Aviation Summit. This was the first time that IAR and CAPSE presented an international award in an international aviation conference.
China Travel Award was evalued based on the collected data of the onboard service airilnes provided from the view of passengers, to commend the satisfing service international airlines offered to Chinese travellers.
The China Award consisted of two awards - Best Onboard Catering and Best Inflight Entertainment, and was selected from the airlines flying routes from China to North America, Europe, Australia, South Asia and North Asia.
CHINA SUMMIT
CHINA TRAVEL AWARD